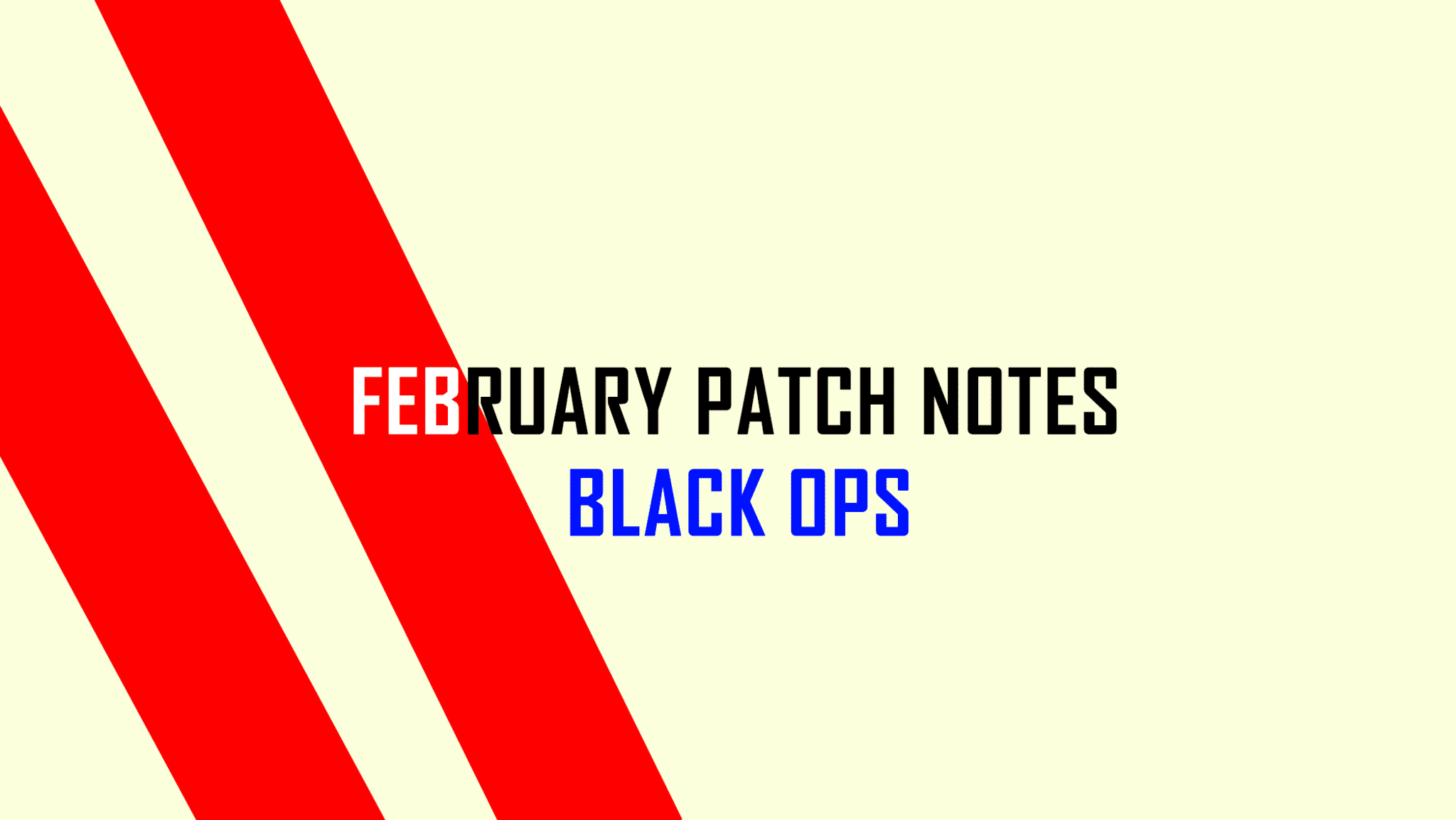 Black Ops Cold War features February 13 patch notes settings update: RC -XD restricted in League play, bug fixes, and updates.
So, Treyarch has recently launched their patch notes on February 13 which will include the league update, bug fixes across the MP and updates in Zombies mode, and many others.
YOU MAY ALSO READ: How To Earn Free PUBG Limited Edition Rewards, Costumes, Emojies, Lucky Points, Prizes And Participation
For Global
UI
Fixed the problem where the League Play Button would show up in Combat Record.
Fixed the problem wherein the Challengers menus. All non-master calling cards showed negative values.
For Multiplayer
Maps
Fixed the problem where getting a hardpoint outside the zone in Express Hardpoint was difficult.
YOU MAY ALSO READ: MetaHuman Creator Of Epic Games Helps To Make 3D Characters?
League Play
Scorestreaks In The Game
Friendly Fire
The penalty of getting kick from the team after 2 attempted teamkills
Also, Friendly Fire will transfer to return fire if 2nd teamkill is attempted.
February 13 Patch Notes
UI
'Results Processing' added to the game.
Updated Visuals on " Processing Ladder Result".
Also, fixed the problem where players got the wrong display details from the previous League Play event.
Fixed the problem where players could not scroll up and down the league ladder.
Zombies
Fixed the problem where players would be teleported out of the map while players interact with the teleported player in the village area.
Fixed the problem where players could stand on top of the Crafting Table.
Recently the devs are continuously providing back to back updates on Call Of Duty Black Ops Cold War. The game has a lot of fan base. So updating with the bugs and bringing something new is always good. It feels the game is alive and fresh.
YOU MAY ALSO READ: Far Cry 5 New Year Sale, 2021! Costs Only $12 with 80% Off, FAR CRY NEW DAWN IS 75% Off In Price