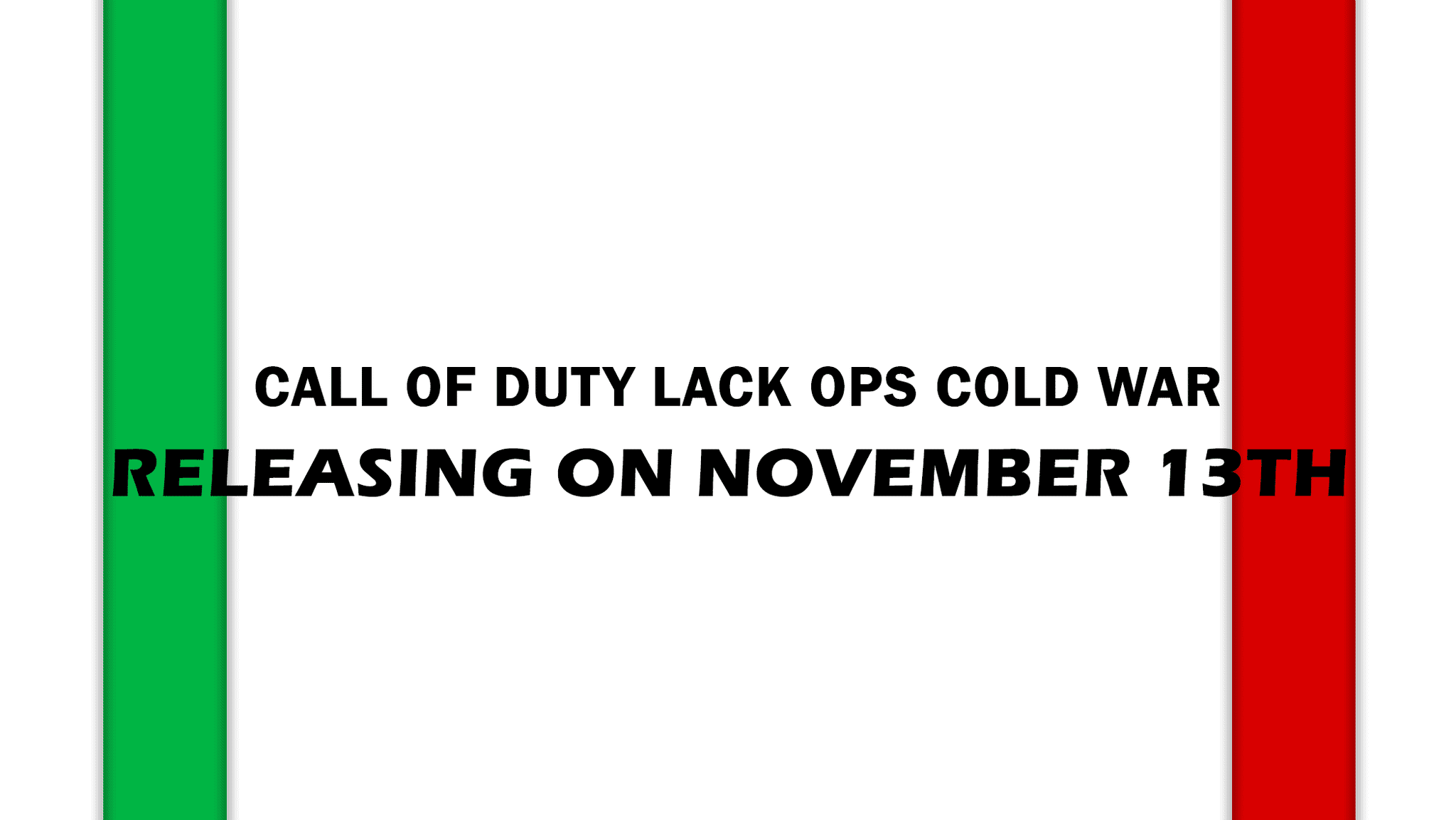 Call of Duty Black Ops: The next Call of Duty, rumors to release on November 13th.
COD(Call of Duty Black Ops) Firstly, Cold War is an action series game. Treyarch developed the game and Activision published it. Meanwhile Activision has recently announced the next Call of Duty. They set the Black ops cold war release date on 13th November. This time Call of Duty Black Ops: Cold War with a plan to showcase the game on August 26th. Therefore, It is the sixth installment of Black Ops and the seventeenth installment in the Call of Duty series.
The game is said to be released on November 13th, 2020 but fans expect it to be released on a later date. The game is going to have two world reveals of Black Ops: Cold War at Wednesday and Tuesday. In addition to information on the open beta pre-order bonus and even the time to kill within Black Ops: Cold War multiplayer. Finally, A world premier will be in this Thursday at Gamescon. Also It is reported by Call of Duty team that the full length of the Black Ops: Cold War was banned in China for showing 1 second of the Tiananmen protest.
(Call of Duty Black Ops Cold War Release Date Revealed: Coming In November 13th)
Open Beta pre-order bonuses and other features:
Firstly, an open beta supposed to be there. Players can get access to the open beta. A 'Confrontation weapon pack' and 'and wood operator bundle in modern warfare and war zone. Black Ops Cold War will add them. However, it will also include a season 1 battle pass bundle and a land, air and sea pack. Moreover, a three-lane map with a huge frozen valley is going to be there. in the middle a forest on the left side and plenty of bunkers.
Call of Duty Black Ops: Cold War is one of the upcoming game which players are looking for this year.
You may also read: CS:GO Esports: The ESL Pro League Season 12 Full Information