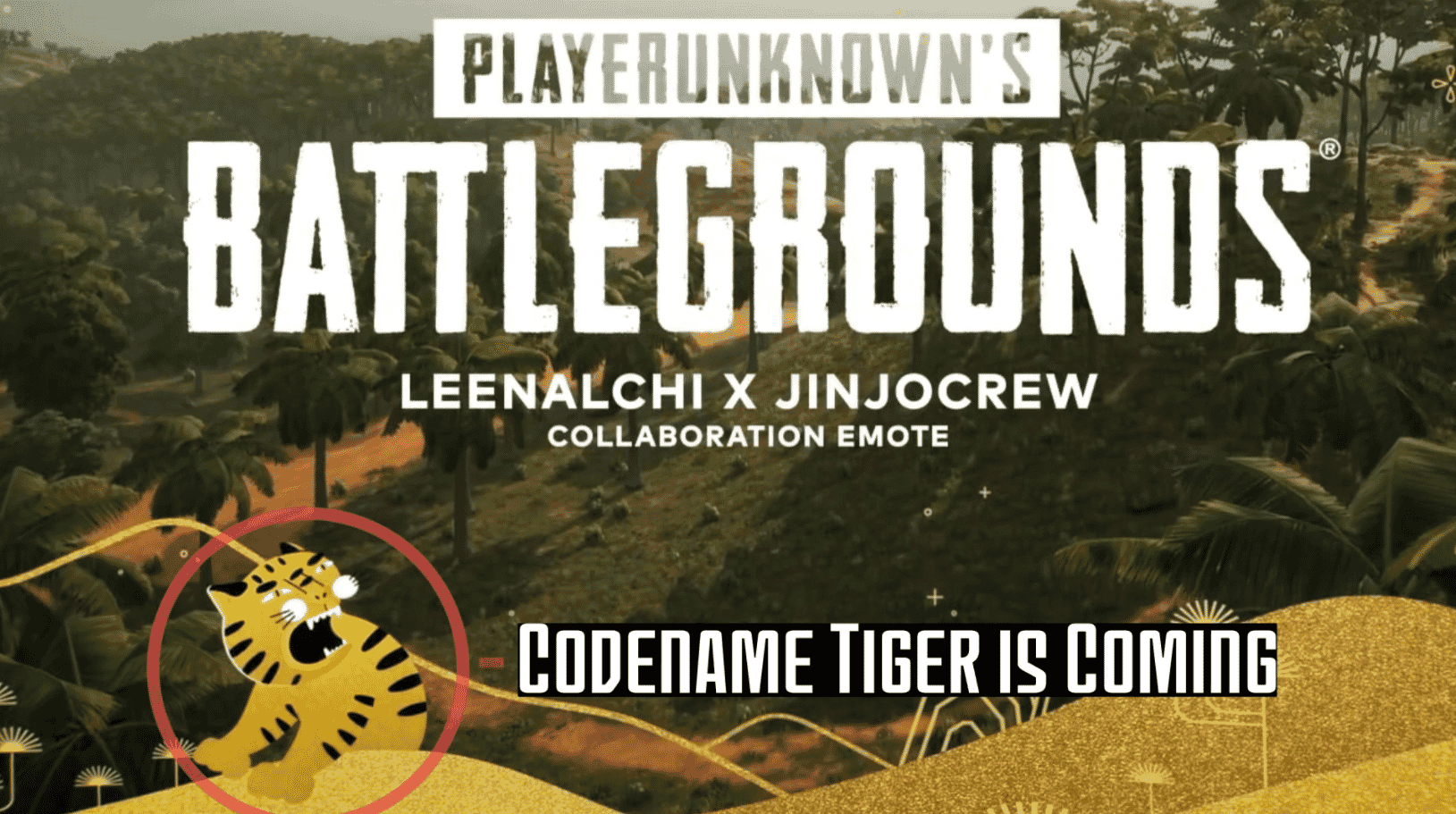 PUBG reveals the 1st new map of the 2021 Codename-Tiger. This map has collaborated with the Korean band named Jinjo Crew.
Codename-Tiger
Codename-Tiger will be the first map of 2021. This new map is looking like Sanhok. It will be a jungle map. PlayerIGN is a genuine leaker of pubg. Recently he tweeted that there will be a new map coming in the new season. PUBG season 11 (Players unknowns Battlegrounds) will bring lots of new things. It will bring a New map named Tiger, Miramar Remastered and lots of new changes.
YOU MAY READ: PUBG Season 11 is almost here and with It, Miramar Remastered is coming. Is it a piece of great news?
There will be some new skins one of them is Siberian Tiger skin. It is the national animal of Korea. This skin is inspired by it.
There will be a new emote inspired by Jinjo Crew coming in this update also.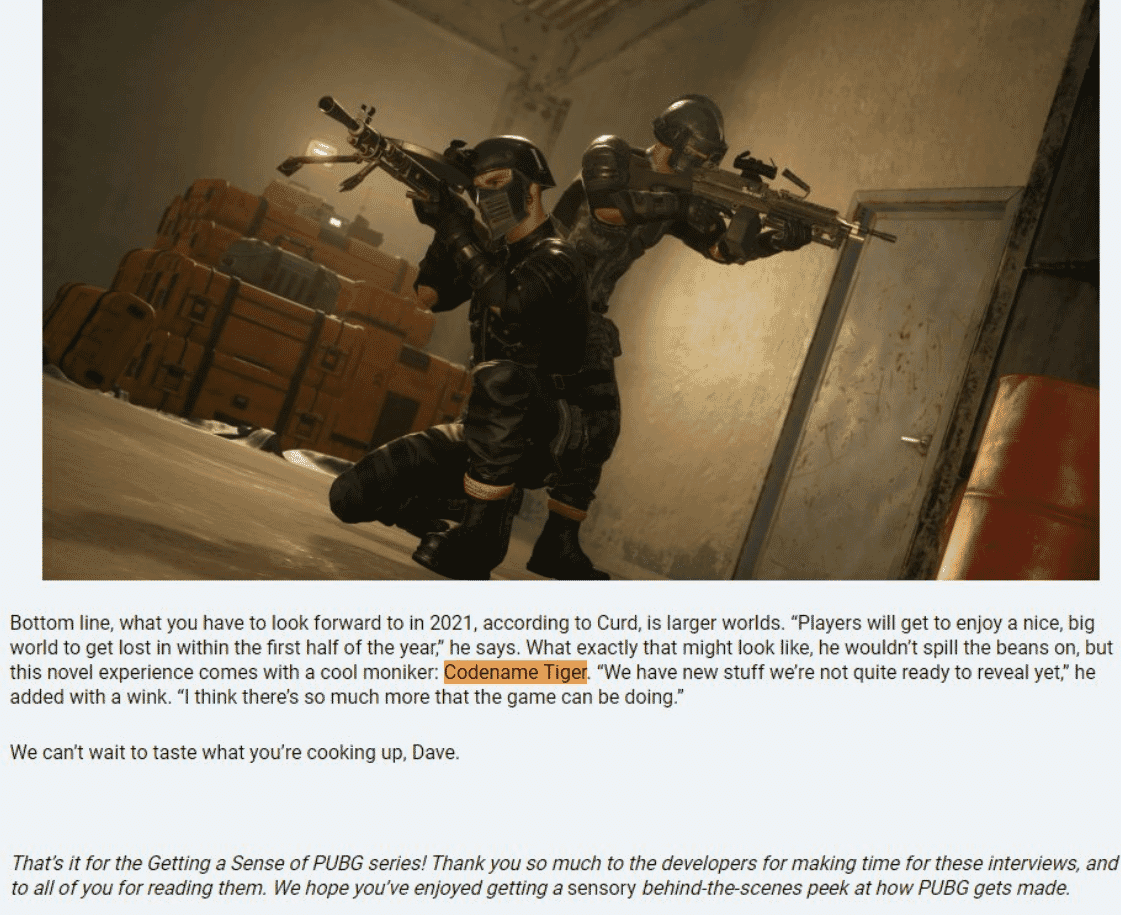 YOU MAY ALSO READ: Sinatraa Amid Suspended Valorant, Stage 1 Masters And Sentinels for Sexual Abuse!
PUBG (players unknowns Battlegrounds) is the most realistic and best battle royale game out there. This game is bringing lots of new stuff with each and every update. So that players can get the full experience of the battlegrounds. This new map can be great and it is going with the concept, PlayerIGN thinks that this map is located somewhere in Korea. PUBG officials talked about this concept on E3 2018. And this time they are delivering this map. The official release date is not final but we are hoping to see this map in the new season. So stay tuned and get ready for the tiger to come.
YOU MAY ALSO READ: COD Mobile Season 2 Patch Notes, Contents, New Weapons, Maps- Call Of Duty