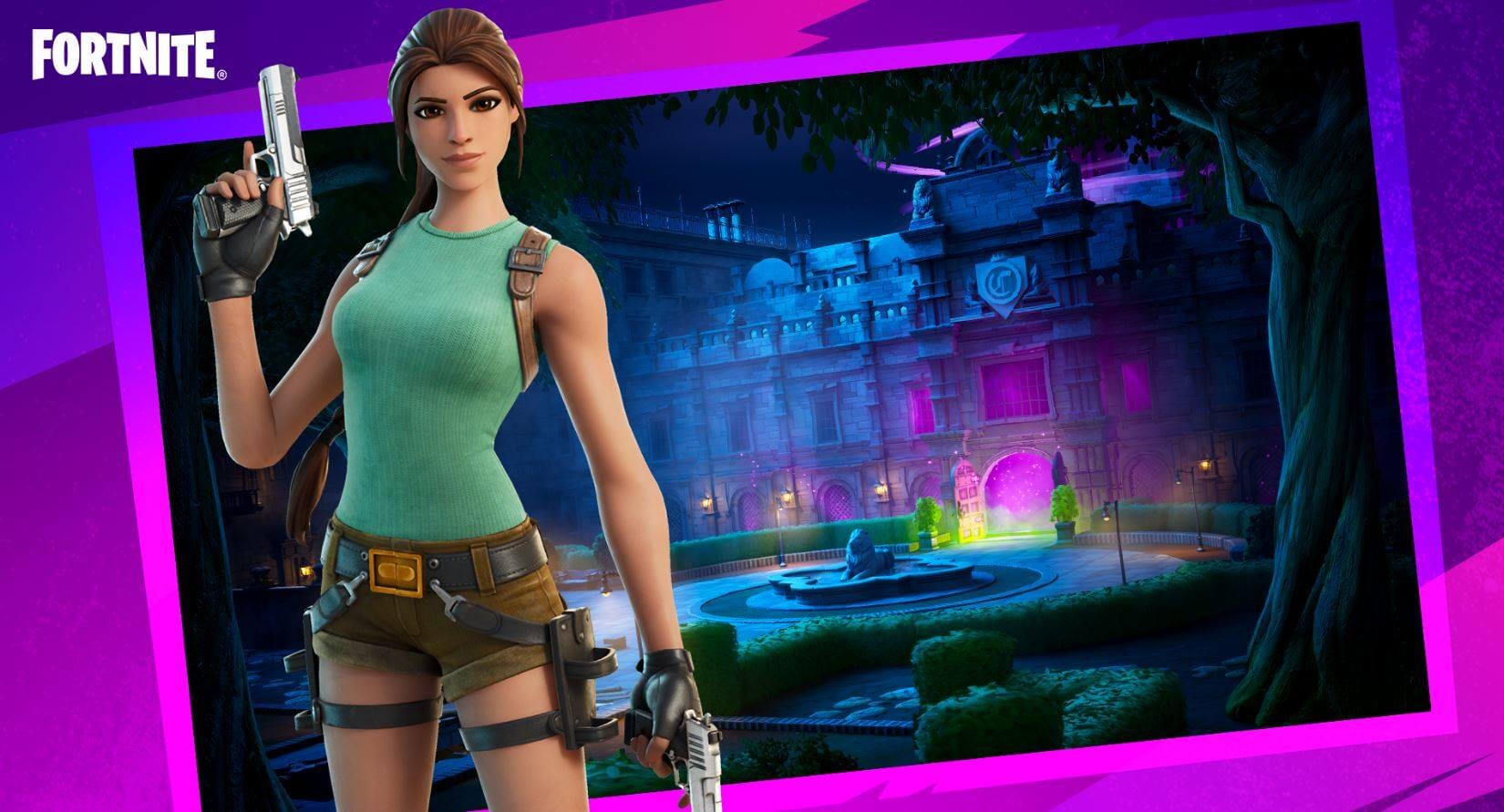 Croft Manor in Fortnite is coming officially on March 23, 2021. It will be coming in Chapter 2 season 6. And it's going to be awesome as this season is coming with a bunch of good things.
Fortnite is a free-to-play battle royale game developed by Epic Games and it was first launched in 2017. It is available in three modes: Battle Royale, Creative and Save the world. 100 players play together in a match and the last man standing wins it.
Players use their pickaxes to destroy existing constructions on the map to collect essential resources that are wood, brick, and metal. In all modes, the player can use these supplies to build barriers, such as walls, floors, and stairs. These things can help players to avoid taking damage and take cover.
YOU MAY READ: Fortnite Trio Skins Set- New Black, Captain Marvel And TaskMaster Price, Release Date And Design
Croft Manor in Fortnite
Fortnite is bringing a lot of new things in season six of Chapter 2. This includes the Tomb Raider's, Lara Croft. But Lara Croft will only be available on Fortnite Creative and it's being pushed to a new exploration map so it will come will some easter eggs.
Lara Croft is one of the most iconic figures in video game chronicle, and one of the first iconic female characters in video games.
Fortnite is offering the character in four different skins including archaeologist, base look, and recent game appearance
YOU MAY READ: Fortnite Marigold Challenge Pack Price, Pickaxe, Back Bling And Others