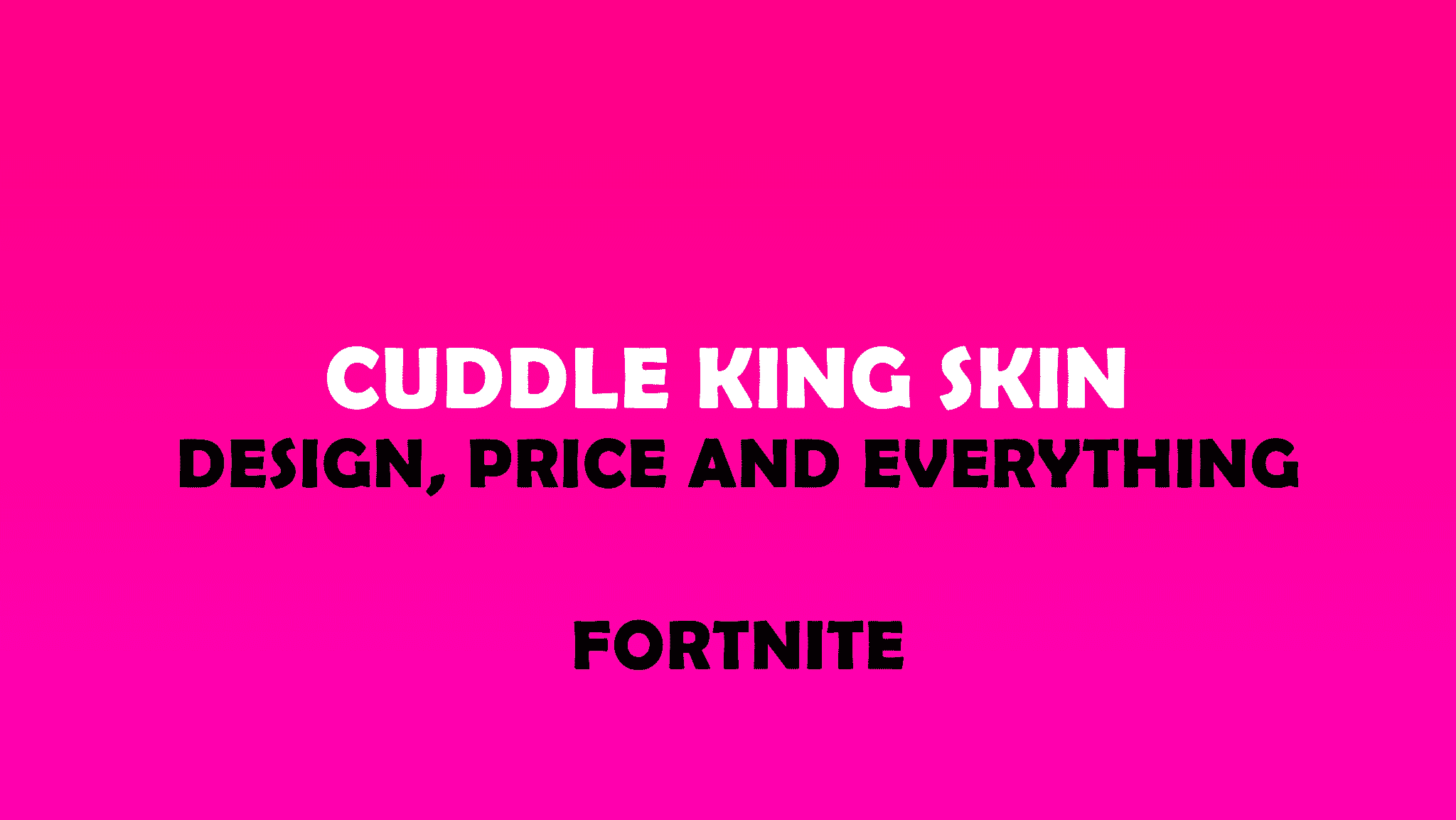 The Cuddle King has arrived! Fortnite just launched their new Cuddle King Skin and it looks so pretty and so pinkish.
Design
The design feels like, Yes, Valentine's day is knocking at the door. The design concept is spreading love. That is why the outfit is full of pink color. Look at the sunglasses. The picture of love! His hair is also kind of pink colored. The skin has tattoos covered in both hands. The outfit is pinkish pants with a white T-shirt. The T-shirt contains a black colored logo of the love sign.
YOU MAY ALSO READ: Ranked Play Changes Apex Legends Season 8, Ranked Maps, Split Dates And Others
Cuddle King Skin Fortnite
Seems like a thunderstorm is going on in the heart. Why not? Fortnite launched the Wild hearts set which includes some unique skins along with other items. All the items basically showcasing the love form. Talking about the Cuddle King, there is a wool jacket that is also pink covering the body. The glass and the jacket gave the skin a pretty smart look.
It has golden bordered color wings behind its back. Furthermore, it carries a black colored side bag on its right side. The shoes are also black and pink combination colored.
Styles
You can set two styles for this outfit. The default mode for Cuddle King is it includes a hoodie. You will have a hoodie covering your head. Another style is hood down.
YOU MAY ALSO READ: Resident Evil Village Release Date, Cast, Demo PC, Vampire Lady, PS4, Gameplay, Trailer, Price And Everything
The cuddle King Skin in Fortnite adds two items to the pack. One is the dress and the other one is a bag named Stuffy Sack.
Price
The price of the Cuddle King Skin is 1200 V-Bucks.
More On Cuddle King Skin Fortnite
Release Date
So, in fortnite, chapter 2, season 5 is currently running. The Cuddle King Skin is introduced in this season on February 9, 2021.
YOU MAY ALSO READ: Cyberpunk Patch Notes 1.1 Update Bug Fix, New Features, Release Date And Full Details For PC, Consoles And Stadia- Cyberpunk 2077