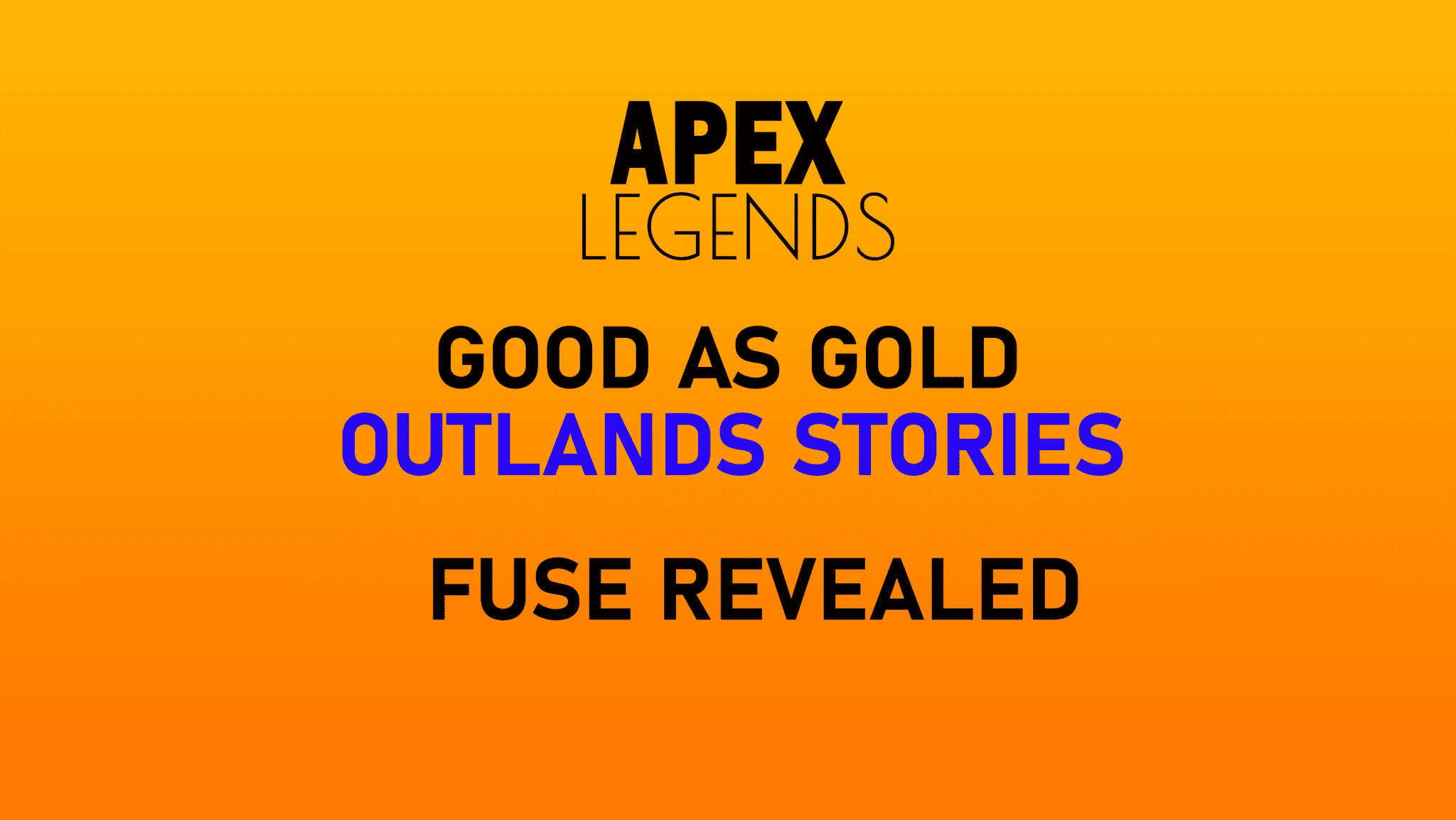 Apex Legends has revealed their new Good As Gold Outlands Stories. The stories from the Outlands! Since season 8 is knocking at the door, Apex Devs are introducing a new lagend. The new legend will be named Fuse. Click Fuse to know about the legend in detail.
YOU MAY ALSO READ: ESL One DPS CIS Dota 2 Tournament Live Today, Start Time, Stream, Watch Time
What Is In The Good As Gold Outlands Story
The story is fantastic to watch. In short, this is the story of two children who spent their whole life together, Although it is unknown whether the boy and the girl are siblings or not. At an early age, they got a grenade wrapped with gold. During their childhood, they loved their freedom fighters Salvo. When the children grew up, they joined Salvo and devoted themselves to killing the villains. Suddenly Fuse got out from the clan and joined the syndicate team.
Then the girl got fired up and was really angry about Fuse, When she met with him they were talking about why he did that. Then they argued on the topic. Fuse wanted to return the grenade to her however she refused to take it.
YOU MAY ALSO READ: Apex Legends Season 8 Trailer/ Teaser, New Stories Are Coming Today
After that, they engaged in fighting. Fuse forcefully gave the grenade to her and she threw it on the ground on her subconscious mind. But then what? The bomb fell in front of Fuse and then Boom! The bomb blasted. Fuse lost his left eye and his right hand. Yes, Fuse had the ability to walk. Then he left the place and the girl screamed with a lot of frustration.
Outlands Stories Release Date
The new season which is Season 8 with Outlands Stories will come on February 2, 2021.
YOU MAY ALSO READ: PUBG Mobile 1.2.0 Update Patch Notes Feature Amazing New Modes, Guns And Everything