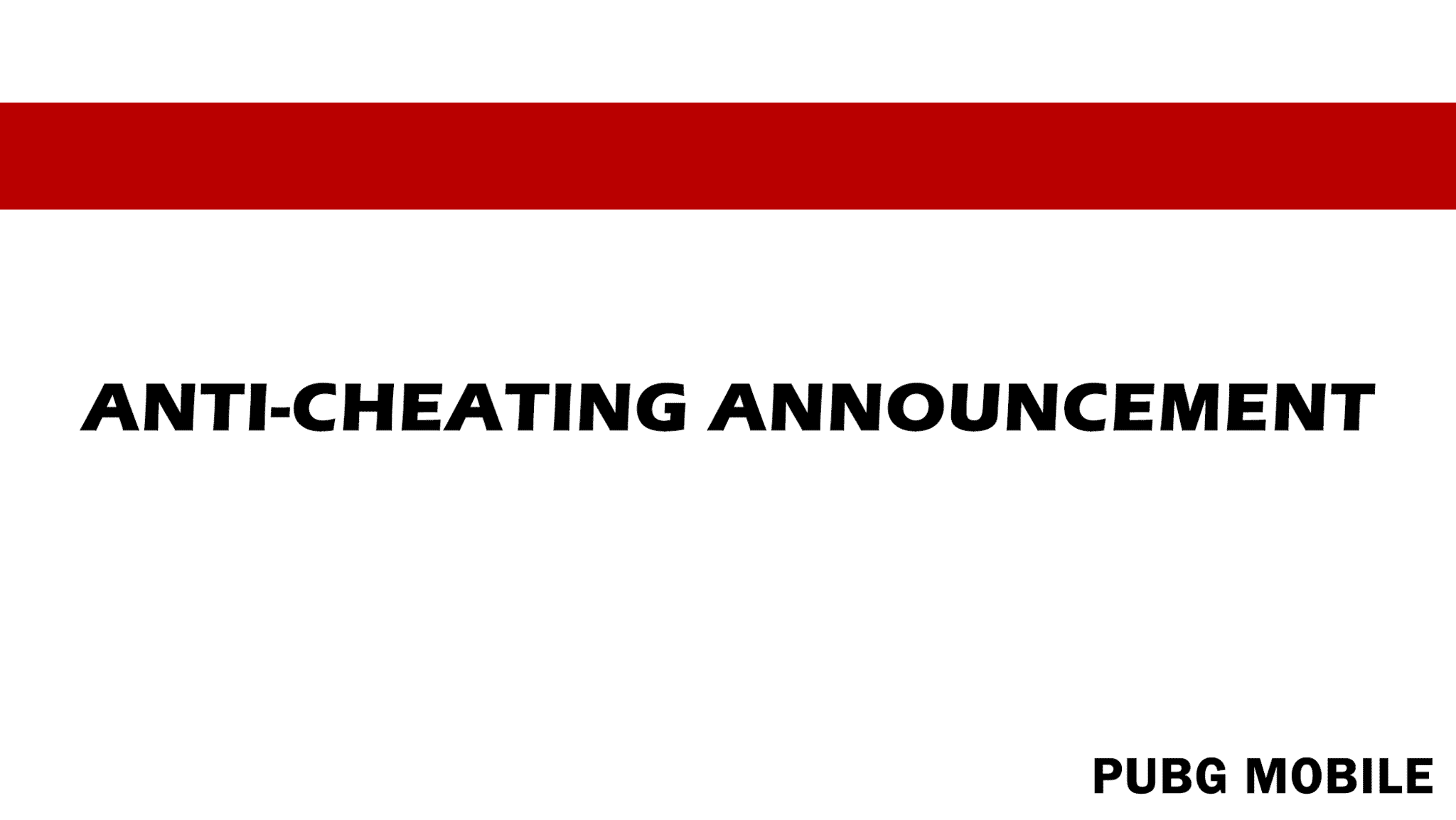 PUBG Mobile develops anti-cheat measures and info on Esports
Information about new anti-cheating system
PUBG Mobile(PLAYERUNKNOWN'S BATTLEGROUND) is one of the most intense and battle royale game. Moreover, it is one of the most competitive game among all the popular game's list. Recently, the PUBG team has released a new update,1.0.0 version. Particularly, a new map Erangel 2.0 is upgraded. Also, guns and new battle pass is introduced. So, this update is said to decrease lag and increase the frame rate.
You may also see: Valorant update 1.07 will make you wow! Killjoy and Sage nerfs, Breach and Vandal buff
But, however, it doesn't change the fact the way of thinking of hackers. So, it doesn't mean hackers and cheats will not be available in this update. So the PUBG team has developed a new anti-cheating system.
Anti-cheating System
So, PUBG has already started taking action. From August 20th to August 27th, more than 2 million accounts and more than 1 million devices have been permanently suspended for using hacks.
The hacks include
12% speed cheats, 22% other (such as wall hack, esp), 27% Auto-aim cheats, 32% X-ray vision, 4% modification of area damage and 3% of modifications of character model.
You may also see: True Damage Yasuo Prestige Editon Revealed in LEAGUE OF LEGENDS!
PUBG Mobile Esports
Firstly, PUBG Mobile is holding a huge event, 'Global Championship Season Zero', where all the top professionals are invited, teams across all regions will participate including China to crown the Global Champion this year 2020!. Moreover, the event will host a prize pool of 2 million USD
Indeed, PMGC is the addition PUBG Mobile World League (PMWL) and World Champion (PMWC). Additionally, Qualcomm technologies, an American public multinational corporation will be the sponsor of this event.
You may also see: The Ultimate Guide To Black Ops Cold War Open Beta Announcement
Format
Furthermore, there will be 20 teams participating in PMGC in which seven PMWL's and 16 PMCO's will make it to PMGC and will battle out together.
Location
Due to the Covid-19 pandemic,t he event will take place in certain studios in China, India etc.
You may also see: PUBG US Contest: Chicken Dinner design contest to get shot at winning $2000
Prize pool
Especially, the prize pool for the event is $2 million. However it will be split into two. Obviously, The first one will be going to the league state and the other to the finals. Yang also said 'Due to the split in prize pool, the low ranked team will receive certain amount of the prize, while in the finals the top team will get much more!