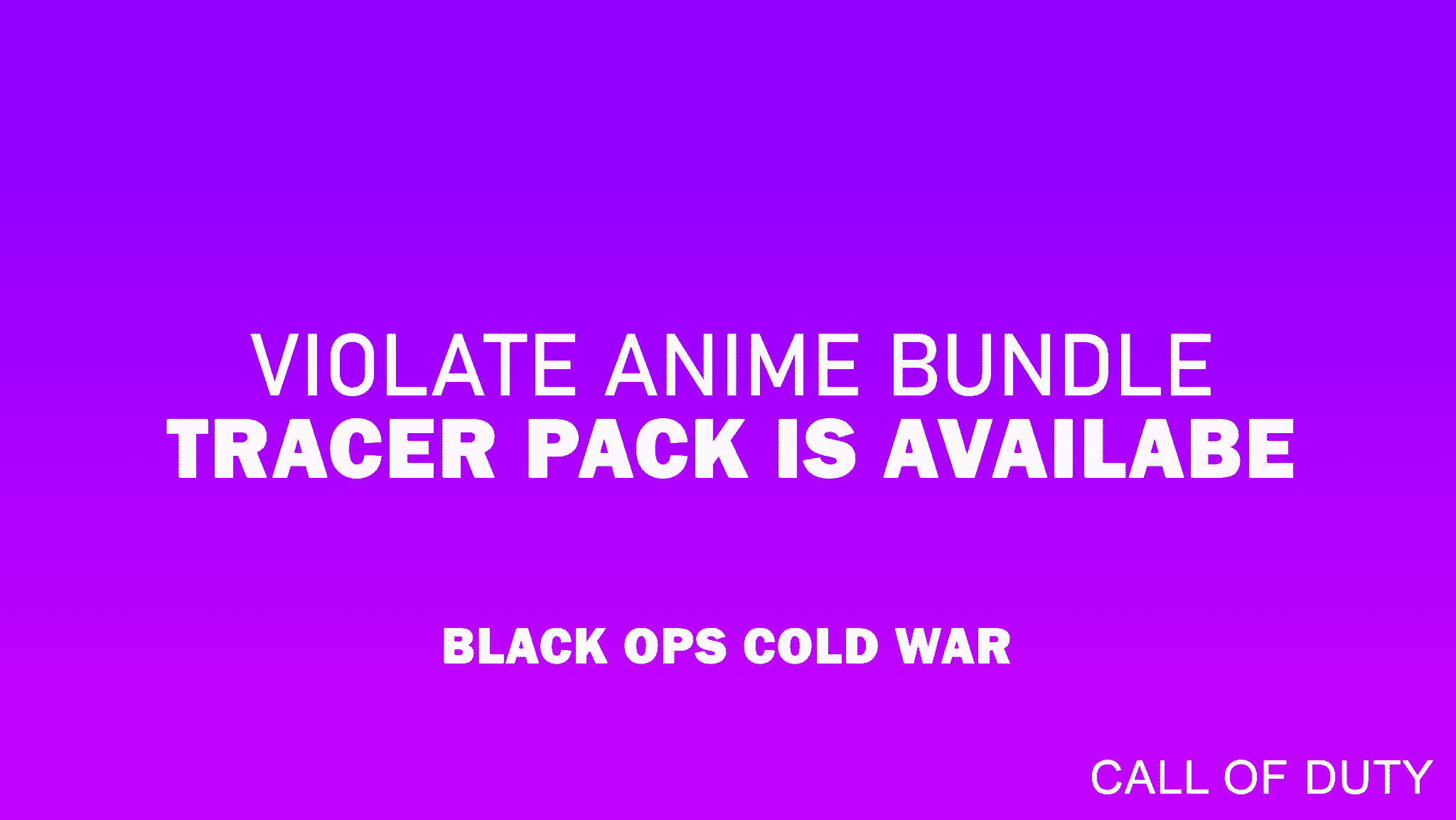 Violate Anime Bundle
So Call Of Duty Black Ops Cold War just made obtainable their new tracer pack. The pack is 'Violate Anime Bundle'. The bundle loos are absolutely gorgeous. The bundle includes four pieces of equipment. The Weapons are:
Legendary Blueprint Big Comrade
Legendary Blueprint Little Comrade
Epic Blueprint Tiny Comrade
Epic Charm Tiny Tank
YOU MAY ALSO READ: Fortnite OPERATION SNOWDOWN Arrived New 'WINTER THEME'
How Is This New Bundle
The colors are great for every gun. In other words, it looks astonishing. The game comes up with a different pack and bundle and it is nothing new. Obviously, they keep the attraction of the gamers by bringing new elements and skins. This time players knew that the bundle could be the skins of the guns.
Players surely do not know what gun it would be, but at least about the skins of the gun, they are correct. But guess what? Black Ops Cold War devs bring a tiny tank. The Epic Charm Tiny Tank it is! This is something unique and kills it. The tiny tank looks absolutely amazing.
YOU MAY ALSO READ: DOTA 2 PATCH NOTE 7.28 UPDATE FEATURE'S A NEW HERO!
Talking about all the weapons, you can see violate all over the gun's skins. However, the Epic Charm Tiny Tank is not purple in color. It looks greenish around its body. Five wheels on each side. Three on the ground and two wheels are above the ground wheels. These wheels help to move the chain of the tank. Another thing is to mention that new weapons have arrived indeed. Also, the skin colors look great. But this is only for the warzone and not in multiplayer.
This is kind of sad for the gamers who like multiplayer more. Many players buy bundles in Call Of Duty Black Ops Cold War. Gamers buy BP to get exclusive items in the game. But as the new bundle is not available for the multiplayer games, they can not use it in the multiplier. In other words, you can Have BP, but you can only use it in the warzone.
The new violate Anime Bundle, this time, it is so caroming to look. You can see it like a crazy design. So if you love warzone in Black Ops Clod War, You will absolutely love it.
YOU MAY ALSO READ: Fortnite New Pack- Black Panther Skin, Emote Is Wakanda Forever And Others